Disposable Anti Static Shoe Covers are protective shoe covers that are used in environments where static electricity poses a threat to electronic equipment or production processes. These shoe covers are made from high-quality materials and designed to provide both comfort and safety. They are available in different sizes and colors to meet the needs of different users.
Overall, Disposable Anti Static Shoe Covers are a necessary safety item in industries where static electricity could cause harm. They provide a cost-effective solution to ensure the safety of workers and equipment in these environments.
We have various types of shoe covers either in polyethylene or non woven with conductive strips; we can offer you in various thicknesses as per your request.
Anti Static Shoe Covers Specifications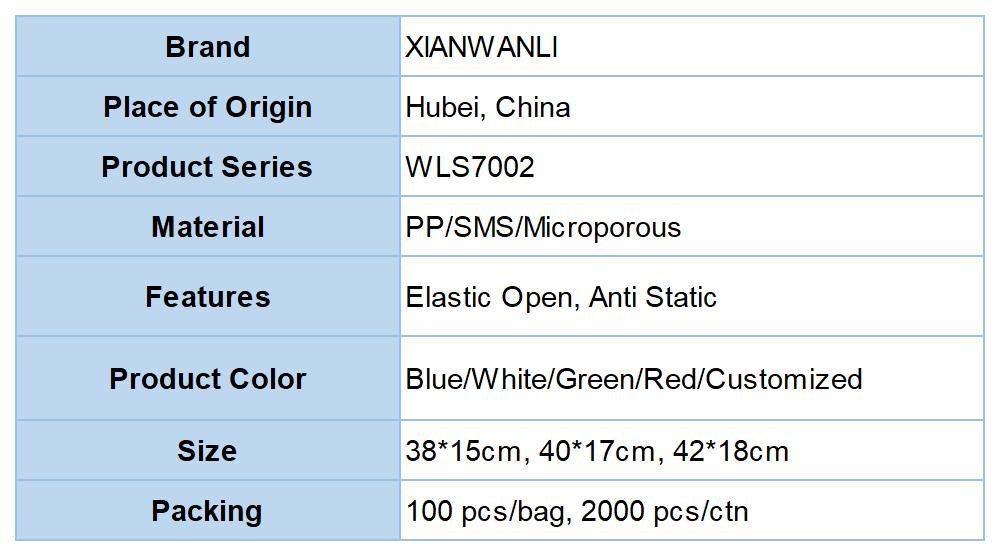 Features
Anti-Static: These shoe covers are designed to prevent the build-up of static electricity, which can damage electronic equipment.
Comfortable: The shoe covers are made from soft and breathable materials to ensure maximum comfort.
Slip-resistant: The bottom of the shoe covers is designed to prevent slips and falls, providing a secure and safe working environment.
Durable: These shoe covers are strong and durable, allowing them to withstand the wear and tear of regular use.
Applications
Electronics manufacturing: These shoe covers are ideal for use in electronics manufacturing, where static electricity can damage sensitive electronic components.
Cleanrooms: Cleanroom environments require a high level of cleanliness, and these shoe covers prevent contamination from footwear.
Food production: In food production environments, shoe covers help to maintain a high level of hygiene by preventing food from coming into contact with shoes.
Laboratories: Laboratories, particularly those involved in research and testing, require controlled and clean environments, and these shoe covers help to prevent contamination.