We provide the maximum customization disposable workwear for our clients,with decades of manufacturing expertise. Let us know your application and requirements, we will get you a YES answer.
Our disposable workwearl is perfect for providing individuals with reliable protection during various tasks, including painting, cleaning, and handling chemicals. Made from high-quality nonwoven material, this coverall is lightweight, breathable, and comfortable for extended wear. It offers excellent resistance to water, dust, and other particles while ensuring full coverage and unrestricted movement.
For many jobs, safety coveralls are an important part of a worker's PPE (personal protective equipment). Whether dealing with sparks, solvents, acids, oils, blood and bodily fluids, or a variety of aerosols, coveralls keep workers clean, happy and safe. Popular amongst mechanics and other trades, Disposable workwear offer long-wearing protection – not just against dirt and grime – but against sparks and other dangers in the shop. Because of their durability, versatility, and comfort, basic protective coveralls are the standard across many industries.
Specifications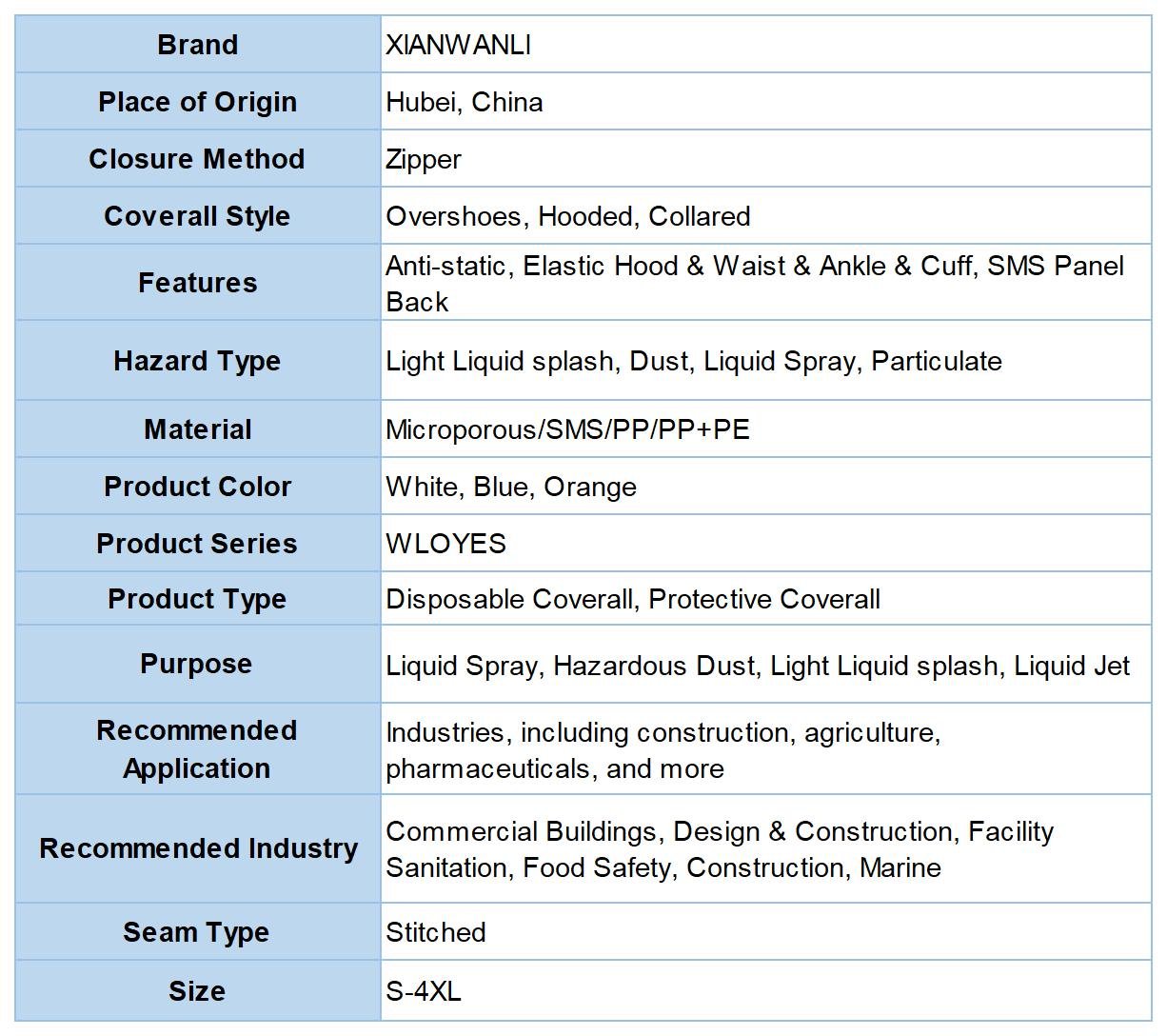 Size Chart
Features
Made from durable, lightweight materials that provide superior protection against dirt and dust.
Designed with an elastic waistband and cuffs to ensure a comfortable, secure fit.
Features a full-length zipper for easy on and off.
Equipped with a back pocket for convenient storage of tools and personal items.
Available in a range of sizes to fit every worker.
Applications
Construction site
Manufacturing facilities
Laboratories
Food processing plants
Agricultural settings