When it comes to mold removal, the first thing you should consider is your safety. Mold is a powerful allergen, and if you inhale mold particles, it can cause serious health problems such as respiratory distress, fatigue, and headaches. That is why wearing protective equipment is important throughout the mold removal process. In this article, we will discuss the top 5 necessary protective equipment for mold removal.
Top 5 Protective Equipment for Mold Removal
Respiratory Protection
Respiratory protection is the most essential protective equipment for mold removal. When dealing with areas of mold damage, it is important to wear a respiratory mask or respirator to guard against inhaling mold particles. The mask should be fitted with at least a P-95 rating filter to ensure that it filters out mold spores effectively.
In addition to respirators, some masks are fitted with a carbon filter, which can help eliminate unpleasant odors associated with mold. During mold remediation, it is essential that you use a mask as mold spores are hazardous.
Eye Protection
Mold spores can cause irritation and discomfort to the eyes, leading to severe problems such as conjunctivitis. In addition, the use of chemicals for mold removal can lead to eye dryness, and even worse, eye damage. Protecting your eyes with safety goggles is an essential aspect of any mold remediation process.
Ensure that the goggles fit well, and they are equipped with clear lenses that don't obstruct your vision. Protective goggles that have ventilations to prevent fogging may also be useful to ensure that your visibility is not hampered during the mold removal process. Protective eye goggles will help to guarantee your eyes are protected against mold spores, but that it also serves to shield you from other contaminants that could cause irritations while working.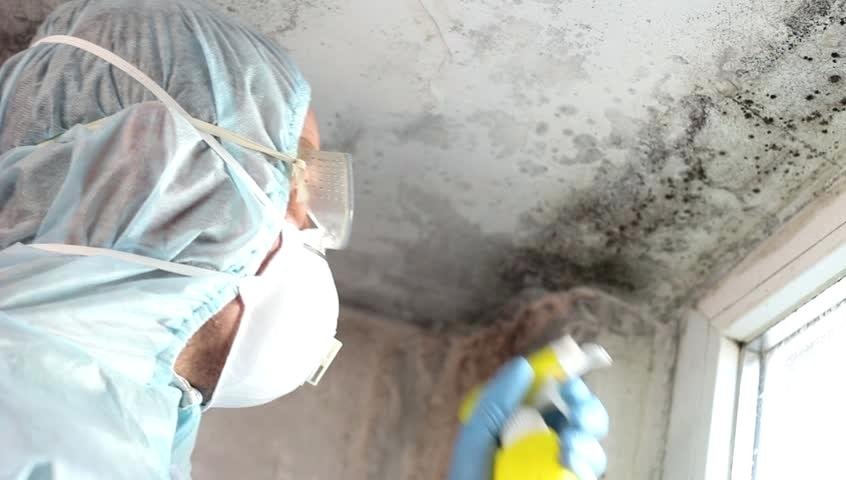 Gloves
Your hands are the closest body parts to the surface that you are working on. When cleaning up or dealing with mold removal, you must wear gloves to protect your hands from abrasions, cuts, and other injuries.
Wearing gloves will help guarantee that you don't touch potentially hazardous substances, such as mold, which could lead to infections and illnesses. Gloves worn during mold removal should be durable and chemical-resistant to prevent any harmful chemicals from penetrating your skin.
Disposable Coveralls
When working on mold remediation, it's important to have coveralls suitable for the job. Disposable coveralls which cover your entire body are ideal for protecting you against exposure to mold and other contaminants.
Coveralls should be snugly fitted to remain in place while working. It's best if you use disposable coveralls for mold removal to prevent mold contamination or chemicals from other areas of your house. As soon as the remediation is done, you should dispose of the coveralls according to the laid down regulations.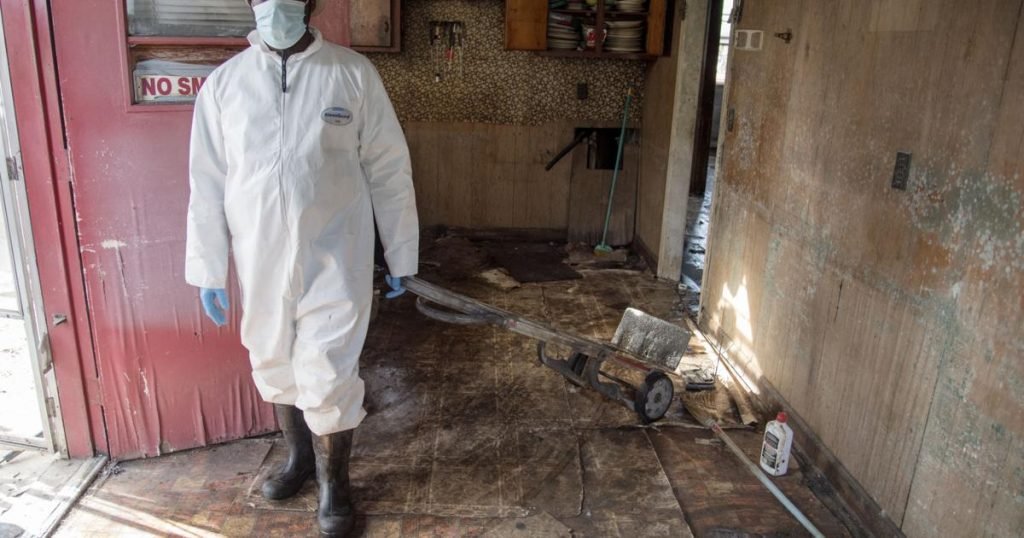 Foot Coverings
The last safety equipment you need for mold remediation is a pair of foot coverings. You should consider using shoe covers or boots when working with mold to prevent contaminating other areas of the house with mold spores.
When using shoe covers, ensure that they are anti-slip and that the sole is robust enough to protect your feet from any sharp debris. You could also incorporate the use of disposable shoe covers, which can be disposed of promptly at the end of the remediation process.
When it comes to mold remediation, it is crucial that you take the necessary safety precautions to protect yourself from hazards related to the process. Therefore, a combination of protective equipment such as respiratory protection, eye protection, gloves, disposable coveralls, and foot coverings will safeguard you from exposure to mold spores, chemicals, and other irritants. Before starting your mold remediation project, ensure you have an appropriate protective equipment setup to protect you adequately.