Our Disposable Mob Cap is an ideal solution for people who work in environments that require hair protection. Made from high-quality materials, this mob cap provides complete hair coverage while also ensuring maximum hygiene. The cap is lightweight, comfortable and breathable, ensuring that you can work for long hours without any discomfort.
Overall, our disposable non woven mob cap is an essential accessory for anybody working in environments that require hair protection. The cap is comfortable, hygienic, and breathable, making it perfect for long hours of use. Get your Pleated Style Mob Cap today and enjoy a hygienic work environment, we believe we are the best disposable mop caps manufacturers.
Specifications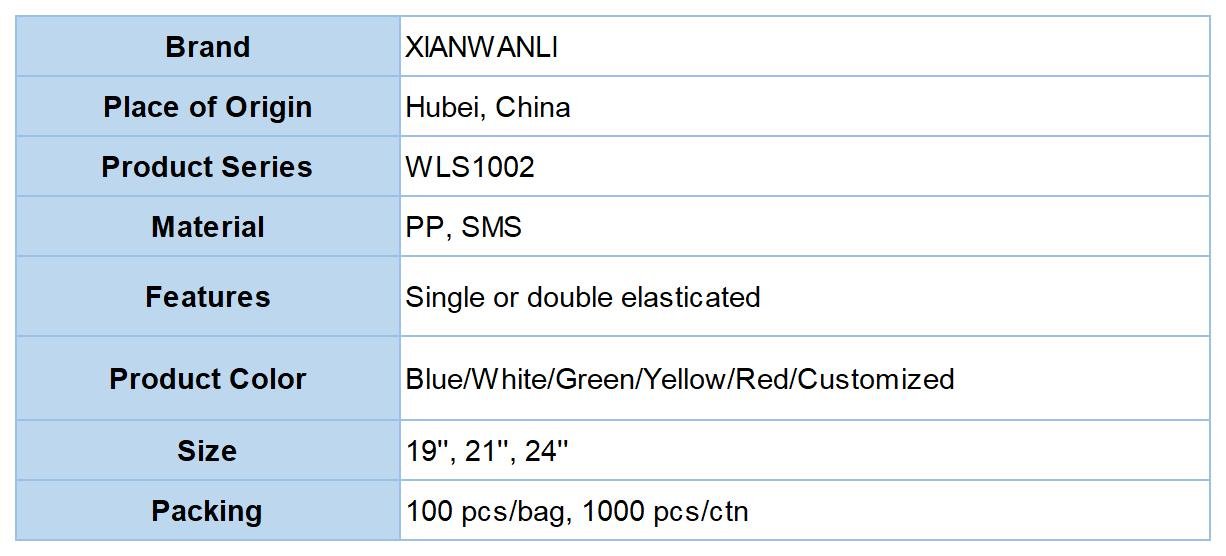 Features
Hygienic: The Pleated Style Mob Cap ensures maximum hygiene by preventing hair from falling on the work surface.
Comfortable: The cap is lightweight and comfortable, allowing you to wear it for extended periods without discomfort.
Breathable: The material used in the cap ensures that it is breathable, preventing any buildup of heat or sweat.
One size fits all: Our Disposable Mob Cap is designed to fit all head sizes comfortably.
Disposable: The cap is disposable, ensuring that you can dispose of it after use, preventing any contamination.
Applications
Food industry: The Disposable Mob Cap is commonly used in the food industry to ensure maximum hygiene.
Healthcare: In healthcare, this mob cap ensures that hair does not fall on patients or contaminate sterile environments.
Manufacturing: The cap is ideal for use in manufacturing environments where hygiene is essential.
Beauty industry: In the beauty industry, the cap is used to protect hair and prevent any hair from falling on clients.