Disposable gloves are an essential item during first aid. They are used to protect the wearer from any harmful microorganisms that may be present in blood, bodily fluids, or while administering first aid care. They are typically made of nitrile, latex, or vinyl and come in a wide variety of sizes and colors. Here are the reasons why disposable gloves are used in first aid: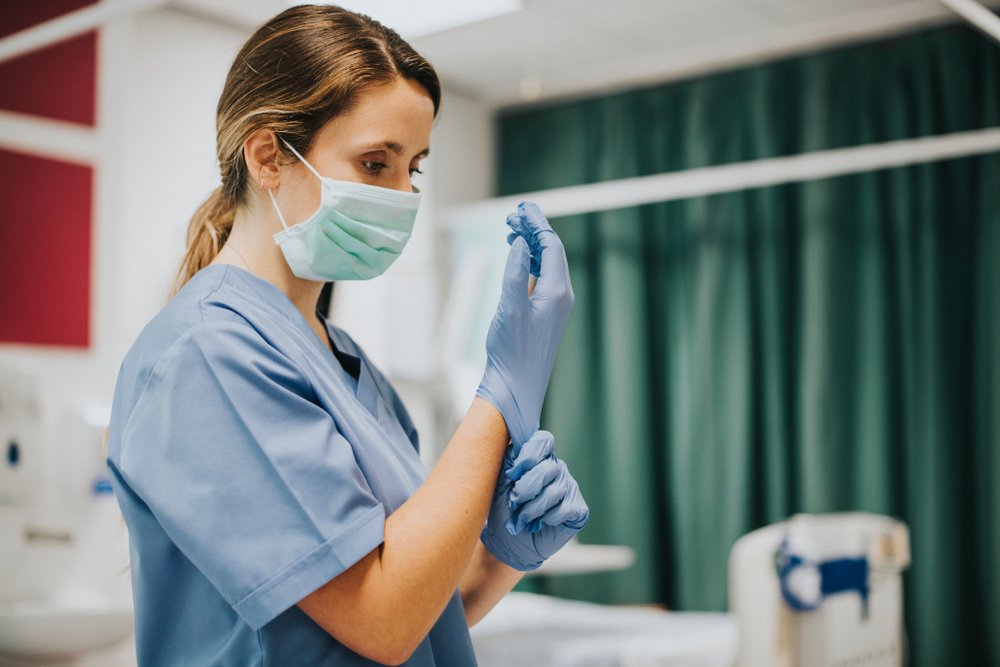 Prevent the Spread of Germs
When dealing with an injured person, it is important to keep the area free of germs, bacteria and other harmful microorganisms. Disposable gloves are designed to protect the wearer from contamination, preventing the spread of germs from the patient to the caregiver and vice versa. Most gloves are also disposable, which allows the first responder to quickly and easily discard them after each use, reducing the risk of any spreading of diseases or infections.
Prevent Cross-Contamination
In addition to protecting the wearer from germs, disposable nitrile gloves also help prevent the spread of infection between different individuals. In a first aid setting, it is common for several people to receive care in a shared environment, and the same gloves need to be used while treating different patients. Disposable gloves help prevent cross-contamination between patients by ensuring that each individual is treated with a fresh set of gloves.
Protect the First Responder
First aid responders are often exposed to blood, bodily fluids and harmful microorganisms that can be hazardous to their health. Wearing disposable gloves provides an extra layer of protection from exposure to infectious pathogens that can pose a risk to their health. This is especially important as many individuals who require first aid assistance might be suffering from infectious diseases, such as hepatitis or HIV.
Provide a Safe Barrier
Disposable gloves are designed to act as a barrier between the first responder and the injured individual. This barrier helps protect the first responder from any bodily fluids, infectious pathogens, or hazardous materials that may be present during the first aid process. It is important to keep in mind, however, that medical gloves are not immune to all harmful chemicals and substances, and it is necessary to use proper protective equipment when dealing with certain situations.
Reduce the Risk of Allergic Reactions
Disposable gloves provide a level of protection from any possible adverse allergic reactions that could potentially occur while administering first aid. Many people have sensitivity to certain materials that gloves are made of, such as latex. It is important to use gloves that the individual is not allergic to during any first aid care. It is also important to ensure that gloves are changed if the wearer notices any allergic reactions, such as itchiness.
In conclusion, nitrile gloves for hospital are a crucial item during first aid care. They provide a necessary layer of protection for both the responder and the patient by creating a barrier between the two individuals. They also help reduce the spread of germs and infections, prevent cross-contamination, and provide protection from hazardous materials. It is important to use gloves that fit properly, are disposable and are made of high-quality material that is comfortable to wear. By using disposable gloves in first aid, you can ensure that the care provided to the patient is safer and more sterile.