The TYPE 5/6 SMS Flame Resistant Coverall is a highly efficient protective garment designed to safeguard workers involved in high-risk activities that expose them to flames, arcs, and other similar hazards. This iconic coverall is made from high-performance fabrics with state-of-the-art flame-resistant technology, providing ultimate protection against fire outbreaks.
Specifications
Size Chart
Features
Flame-resistant: The coverall is made from flame-resistant material that can withstand high temperatures and flames.
SMS material: The coverall is made from SMS (Spunbond Meltblown Spunbond) material that is breathable and comfortable to wear.
Full body protection: The coverall provides full body protection and has an attached hood for added protection.
Elasticated cuffs and ankles: The coverall has elasticated cuffs and ankles to prevent debris and other materials from entering.
Zippered front: The coverall has a zippered front with a flap that keeps the zipper covered and protected.
Multiple sizes: The coverall comes in multiple sizes to suit individuals of different body types.
Easy to clean: The coverall is easy to clean and can be washed in a washing machine.
Suitable for various industries: The coverall is suitable for various industries such as oil and gas, chemical, and construction industries, among others.
Applications
Welding, metal grinding
General powder handling, and woodworking
Limited biological hazards and infective agents
High temperature working condition
Industrial cleaning
Emergency services
Agriculture and veterinary service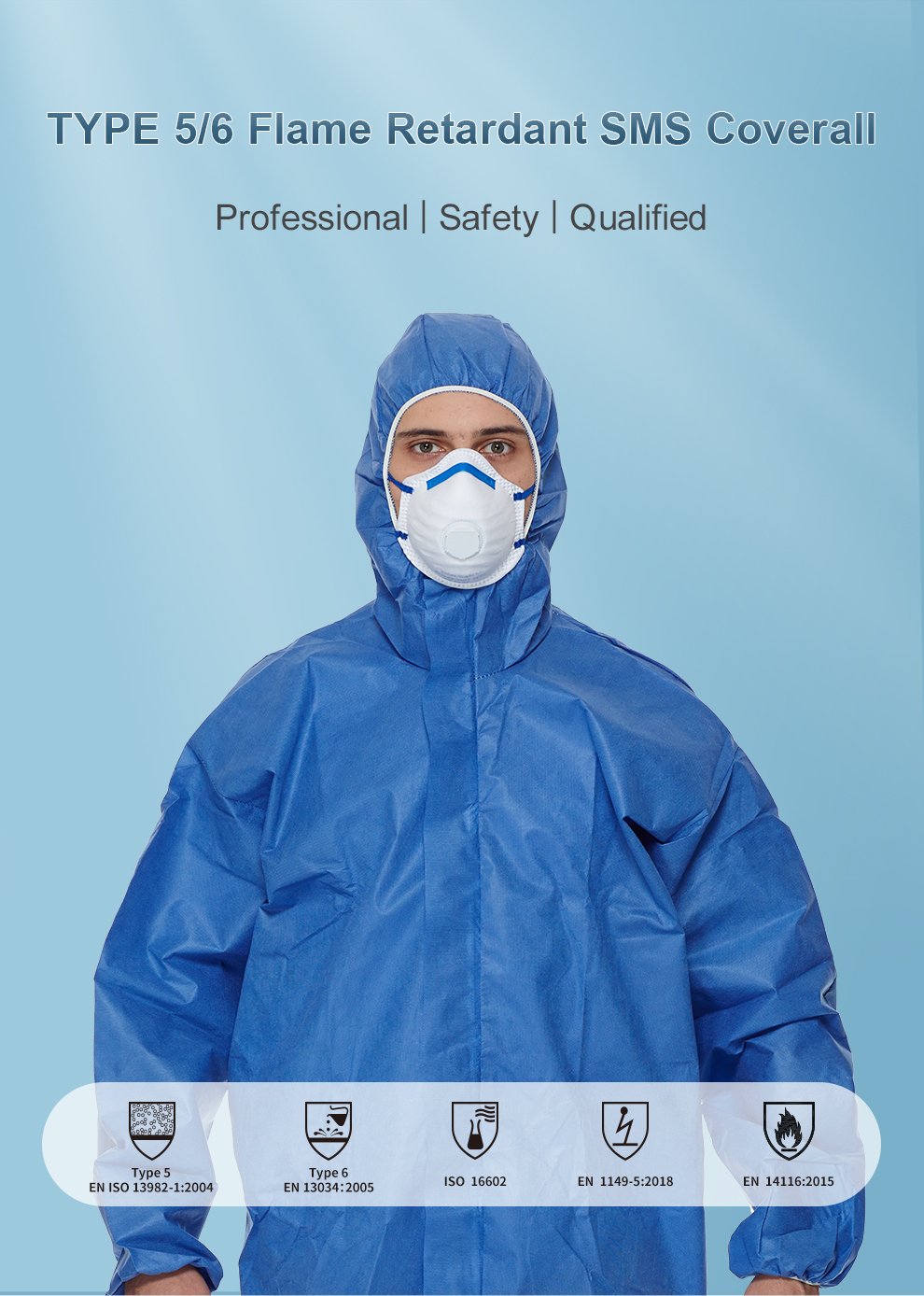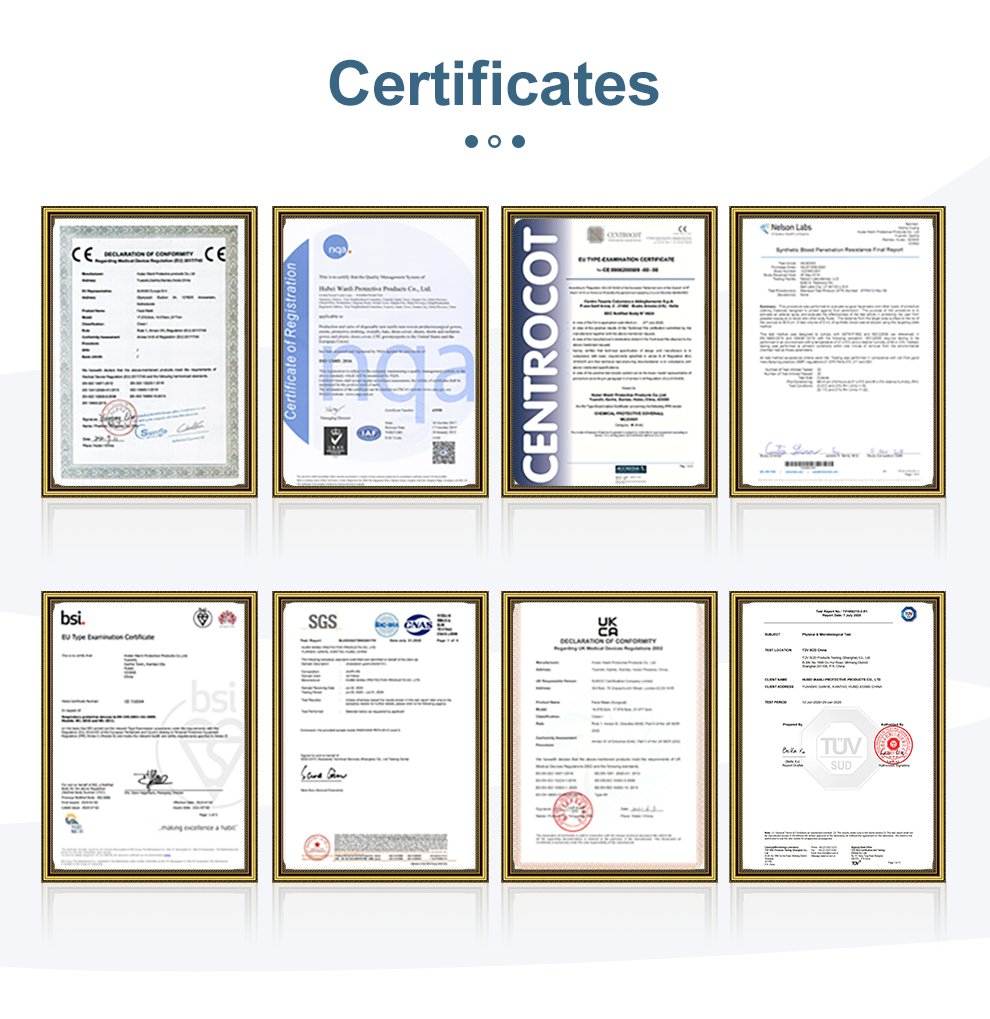 More About
The material used in the making of the coverall is of premium quality, ensuring maximum durability and longevity. The fabric is lightweight and breathable, making it comfortable to wear even for extended periods. It is specially engineered to limit the spread of flames when exposed to high temperatures, reducing the risk of severe burns that may result from direct exposure to flames.
The overall is designed with ergonomic features to ensure optimal comfort, flexibility, and functionality, enabling the workers to move freely without any restrictions or discomfort. The longer sleeves and zippered legs enhance protection by minimizing skin exposure to harmful substances and flames.
The Flame Resistant Coverall is highly versatile and is perfect for various hazardous applications such as oil and gas, petrochemicals, welding, and firefighting. It is highly effective against sudden and unexpected fire outbreaks that can prove fatal and life-threatening.
In conclusion, the TYPE 5/6 SMS Flame Resistant Coverall is highly reliable, durable, and guarantees the highest level of protection against flames and other hazards that are commonplace in high-risk work environments. Investing in this coverall is not only the right thing to do but also a wise decision that ensures the safety and well-being of workers in the workplace.